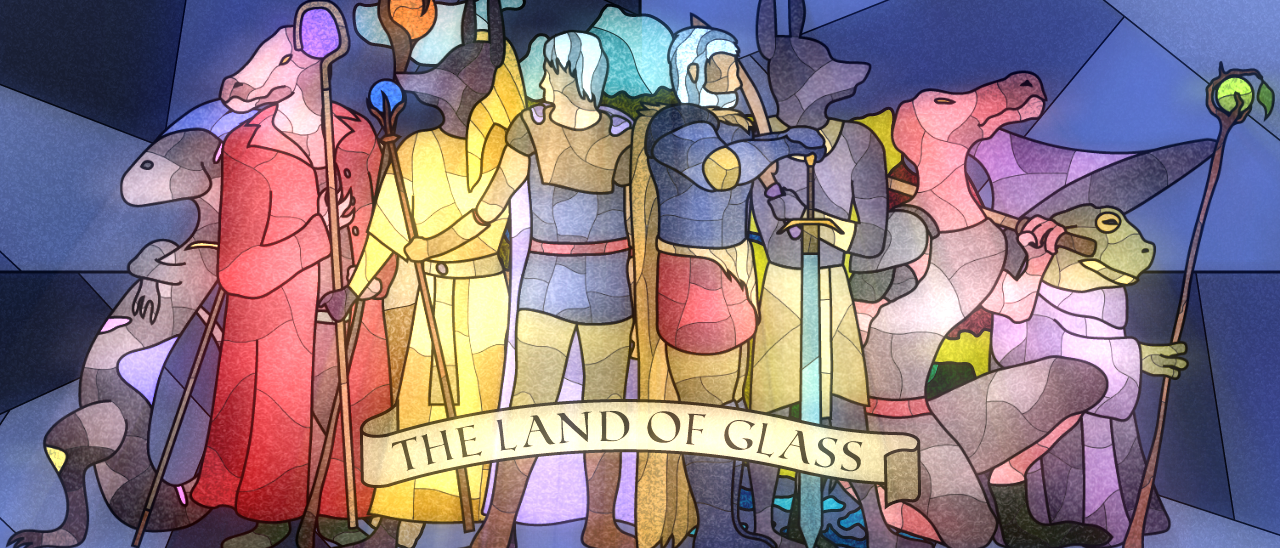 The Land of Glass
Hey everyone,
With our holiday sale in full swing I thought this would be a great time to remind--or inform--everyone that THE LAND OF GLASS will be receiving its first major DLC update within the next few weeks, most likely mid December. We've been putting together a fifth campaign that's a bit longer than the current four, following two brand new characters on a brand new quest.
No one is saving Vitrerran this time. Two idiots are, however, trying to write a book.
Information about those two can be found on our dev blog here, though if you've played through the Redemption campaign, you've met them in the jungle. They're a fun pair to spend some time with.
I'll have more information when the DLC hits, including new cards, screenshots, and all that fun stuff, but for now, know that updates are coming. And if anyone has any fixes or quality-of-life bits they'd like to see added in the game, let me know in the comments below or at contact [@] dualwieldsoftware.com and we'll see if we can work them in with the next update.